Operation and management of remaining symbolic facilities of Daejeon World EXPO 1993 such as Hanvit Tower, Hanvit Square, Advanced Science Technology Pavillion and Expo Memorial Hall, etc. EXPO science park is expected to be reborn as a magnificent EXPO memorial park in 2020 through extensive renovation work.
Tower of Great Light(Hanbit Tower)
Tower of great light (Exterior)
Around the tower of great light, the sculpture which was widely used by our ancestors in ancient times was installed and it means the cycle of reincarnation So, you can feel the symbolism of Tower of great light before entering.
1st floor showroom
On the first floor which is a preliminary space for going the observation platform, you can see picture of major tourist attractions and audio-visual aids that symbolize Daejeon.
Daejeon Expo Commemorative Center
The first-floor gallery is composed of five themes: Memory, Transition, Aspiration, Delight and Harmony. You can see the story from the origins of the expo to the modern expo and also the whole process from the birth of the Daejeon Expo '93' to success.
On the second-floor gallery, from the London Expo which is the first World Expo in 1851 to the present time, about five thousand of World Expo souvenirs have been on display and were consisted of 5 series themes and national halls for Korea, China and Japan.
Unification Hall
Looking forward to preparing for unification by broadening the understanding of North Korea, the Unification Hall was built by designating a total of 12 Unification Halls including Daejeon to reflect the characteristics of each region.
Daejeon Unification Hall was created as the theme of "Unification Imagination Institute" which reflects Daejeon, the capital of Korea Science, to understand the two Koreas and imagine a unified Korea.
Daejeon Traffic Culture Institute
Daejeon Traffic Culture Institute is an exhibition hall which is located in the Expo science park.
Daejeon Traffic Culture Institute was constructed with the first basement, third floor, outdoor, and a gross area of 11,522 square meter. It is one of the largest building in Chungboo and it was established with a media room and a Transit Museum on the 1st floor. Also, a Traffic Safety Simulation Experience Center is on the 2nd floor and a Traffic Safety Culture Learning Center is on the 3rd floor.
In addition, the outdoor center was well equipped with Mini Train Courses, Bicycle Training Courses, Minicar Driving Training Courses, and Traffic Safety Simulation Experience Course. So, it spreads the advanced transportation culture to children, youths and the public through hands-on-experience.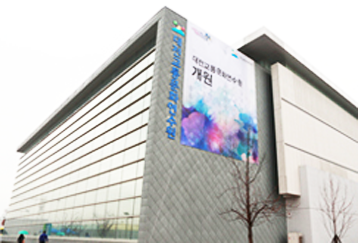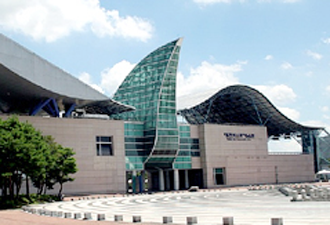 Management contentUnit : person
Management content
Exhibition name
Administrator
Open hours
Last admission time
Tower of Great Light(Hanbit Tower)
Public corporation
09:30 ~ 17:40
17:20
Daejeon Expo Commemorative Center
09:30 ~ 17:40
17:20
North Korea Pavilion
09:30 ~ 17:40
17:20
Daejeon Traffic Culture Institute
Public corporation
10:00 ~ 17:00
16:30