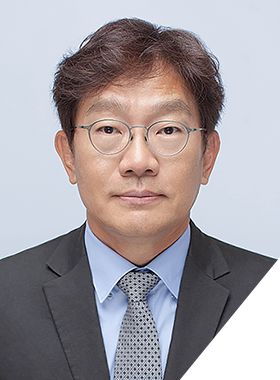 Daejeon Marketing Corporation President Go Kyung Gon.
Innovative science and technology-based "digital transformation" promotes change in the value of our lives and ushers us into a decentralized "new normal" era.
Located at the heart of the land, Daejeon is Korea's hub of science and technology and knowledge, and is the world's most important global "Science" city that successfully hosted Korea's first BIE certification certified 1993-year Daejeon Expo.
As an integrated city marketing control tower for these "Science" cities, Daejeon, our corporation will create innovative and new urban values that you have never imagined through various connections and convergences, such as science-based culture and tourism.
"A city where science becomes everyday! Daejeon" offers a new value of fun and familiar science that becomes play, culture, experience and attraction. The encounter of different thoughts, technologies and experiences will be the engine of the creation of new trends. We want your attention, active participation, and support, and we will do our best today to become a trusted creative institution.
KO KYUNG KON,
CEO / President
Daejeon International Marketing Enterprise (DIME)